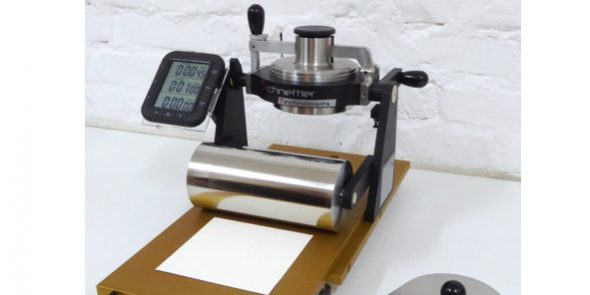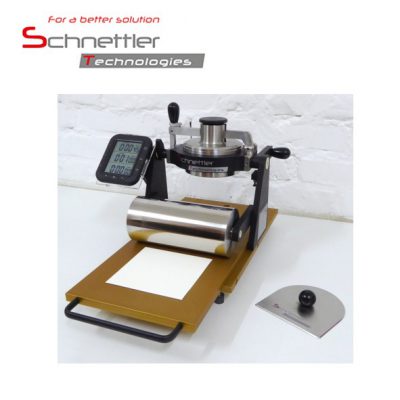 Cobb Unger Water or Oil Absorption Tester
Manufacturer: Schnettler Technologies

Usage:
Cobb Unger with integrated 10 kg roll for an easy handling (Premium Cobb). Product for the measuring of the water or oil absorption of paper or board.
Standards:
ISO 535, Tappi T441, SCAN P 12, EN 20535, DIN 53132
Particularities:
Developed in 2019, Made in Germany
Optional: Water tank and lid for Cobb Unger Oil & Water Absorption Tester Test area 50 cm²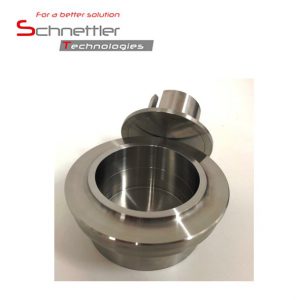 Optional: Modified water tank and lid with special seal kit Test area 100 cm²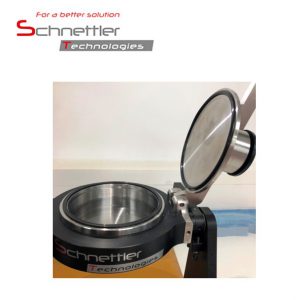 Optional Consumable:
Blotting paper for the Cobb Test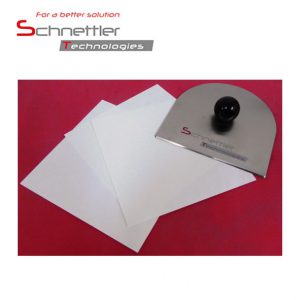 Device Description:
The Cobb-Unger Oil or Water Absorption Tester is different to a regular Cobb tester due to its pivotable liquid container, with a quick latch cover, which can be removed for easy cleaning. The integrated couching mechanism consists of the roll and the couching plate and allows effortless couching. The unit includes a digital stop watch for time measurement which starts automatically when the liquid container is rotated.
Test Description:
The liquid container is filled with oil or water and is placed in the unit. A weighed sample is placed over the container and the cover is closed. A handle on the side of the unit is used to rotate the container with the clamped sample. The pre-set time on the stopwatch begins to count down. When the time has elapsed, a signal tone calls to activate the container in the start position. The sheet is removed and placed on the couching plate. It is then covered with a blotter and couched by pulling and pushing on the couching plate. The blotter is removed and the sample is weighed again to determine the sample's absorbency.
Specifications:
• Completely made from stainless steel materials
• Pivotable container for oil or water
• Easy to clean due to removable vessel
• Quick clamping device for easy insertion of the sample
• Integrated stop watch with timer function
• Integrated couching device
• Suitable for castor oil in case of food tests as well as for water in case of paper tests
• No lift-up of the heavy couching weight (10 kg)
Delivery content:
• Instrument with stop watch
• Operating manual
You have any questions towards this product?
Then call us, write us an email or you can use our callback-Service-formular at the footer of the page. We are looking forward to hear from you and we will give a good consultation.