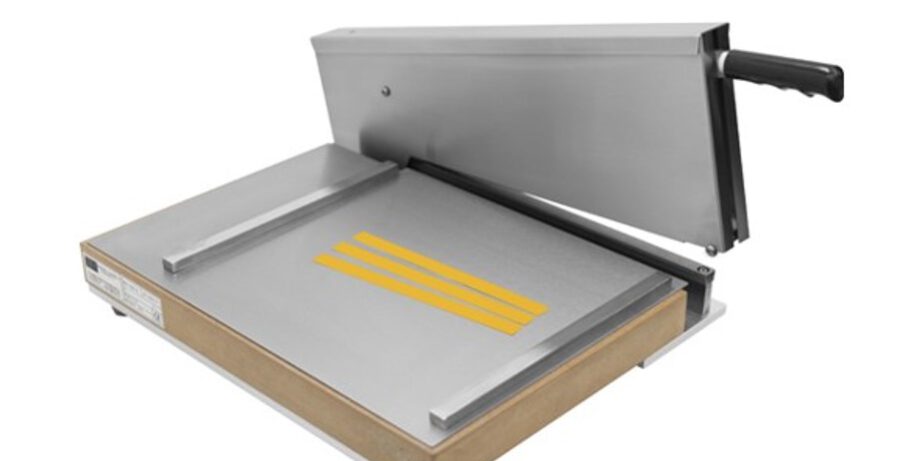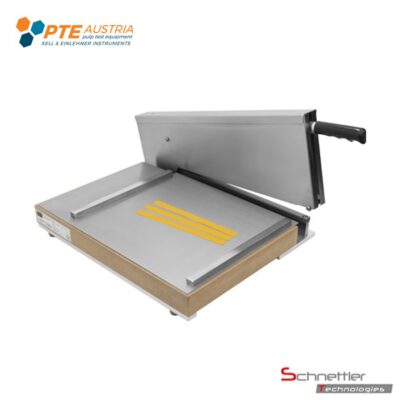 Double Blade Cutter
Manufacturer: PTE-Pulp Test Equipment GmbH
(formerly manufactured and sold by Xell GmbH)
Overview
For cutting of strips of a width up to 50 mm.
Device Description
The Double Blade Cutter allows to cut sample strips of a width of up to 50 mm. A safety guard prevents injury, and also holds the paper securely to prevent it from slipping during cutting.
Procedure Description:
The sample material is placed on the cutting table. When you move the lever down, the strips are cut. By pressing the hand lever down, the specimen is clamped automatically and safety protection covers the punching unit. If there is a foreign body with a thickness of more than 7 mm in the cutting area, the hand lever cannot be pressed down.
Shipment
– Double Blade Cutter
You have any questions towards this product?
Then call us, write us an email or you can use our callback-Service-formular at the footer of the page. We are looking forward to hear from you and we will give a good consultation.