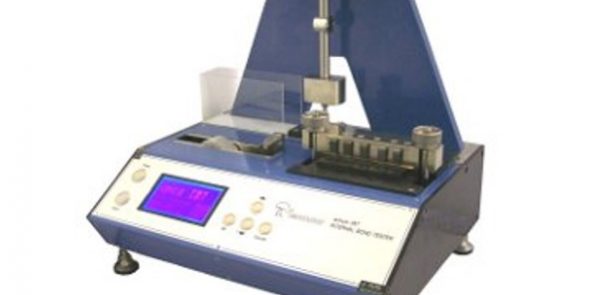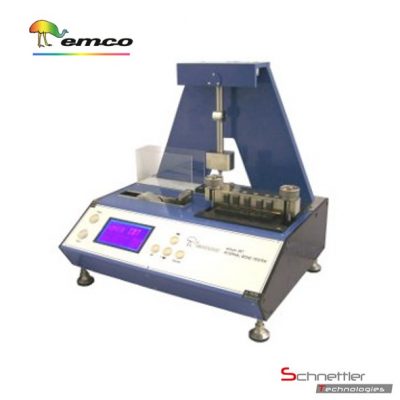 emco IBT Internal Bond Tester
Manufacturer: emco Elektronische Meß- und Steuerungstechnik GmbH

Overview:
First European standard ISO 16260:2016 with physical specifications for comparability with the original Scott Bond!
The emco IBT Internal Bond Tester realizes a dynamic measuring principle for determination of the splitting strength of paper, cardboard and compound systems.
By the use of a pendulum machine high shear stresses are simulated which are relevant for evaluation of material behaviour during processes of product finishing and mechanical stress. High processing speed and structual loads stress the fiber strength and interfiber bonding of the paper. Therefore we are talkting about Internal Bond strength test according to Tappi 569 (Scott Bond test). Contrary to the analysis of the mechanical devices of Scott Bond emco IBT is digital and uses the associated advantages.
Features
4 measuring ranges, including Scott Bond low and Scott Bond high
Sample preparation integrated (Bonding – Pressing – Cutting)
Processor controlled press-on pressure and period
Equipment check and calibrating mode are led by menu
Monitoring and registration of testing climate
Interface with data transfer protocol
Applications:
The emco IBT Internal Bond Tester is suitable for research and development as well as in production control for:
Printing papers
Labels
Release papers
carton
Carriers
Newsprint
Decorative papers
Special papers and others
You have any questions towards this product?
Then call us, write us an email or you can use our callback-Service-formular at the footer of the page. We are looking forward to hear from you and we will give a good consultation.