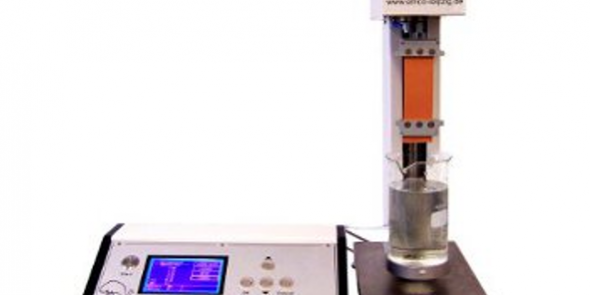 emco NDT 100-S Automatic Wet Expansion tester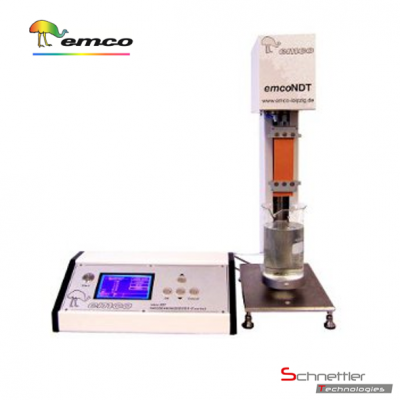 emco NDT 100-S Automatic Wet Expansion tester
Hersteller: emco Elektronische Meß- und Steuerungstechnik GmbH
The new emco NDT Wet Expansion tester for paper realizes a dynamic measuring principle for the determination of the wet stretch course. The testing of wet stretch of paper is relevant for the assessment of the material behaviour in manufacturing process as well as in application only when a dynamic measurement procedure is used.
The expansion measurement of a paper sample can be performed in different test liquids. In combination with immersion and expansion time the application process can be optimally simulated.
Expansion of paper caused by liquids means the swelling of the fibers by absorption of liquid. Thereby paper fibers swell less in machine direction than in cross direction. Equivalent results arise from wet stretch measurements at standard climatic conditions (23 °C, 50 % rH) and defined counterweights (Fenchel, Mütek CD, Mütek MD).
Features
Contact-free data logging with laser sensor clothes the peripheral influences like friction or counteracting forces of the measuring person
Digital measurement resolution 0.01 %
Variable period of measurement about 1 – 900 seconds
Adjustable immersion time and time to expand after separation paper – liquid
Automatic zero calibration and compensation of the clamping field
Graphical view of the course of the measurement
Reduced operator effort because of magnet terminals under 30 seconds
Output of measuring data and parameters to PC for central management of results
Integrated climatic sensor (optional)
Sample preparation with the electric Multi Sample Slitter emco MSS (optional)
Climate module for controlled testing conditions (optional)
You have any questions towards this product?
Then call us, write us an email or you can use our callback-Service-formular at the footer of the page. We are looking forward to hear from you and we will give a good consultation.