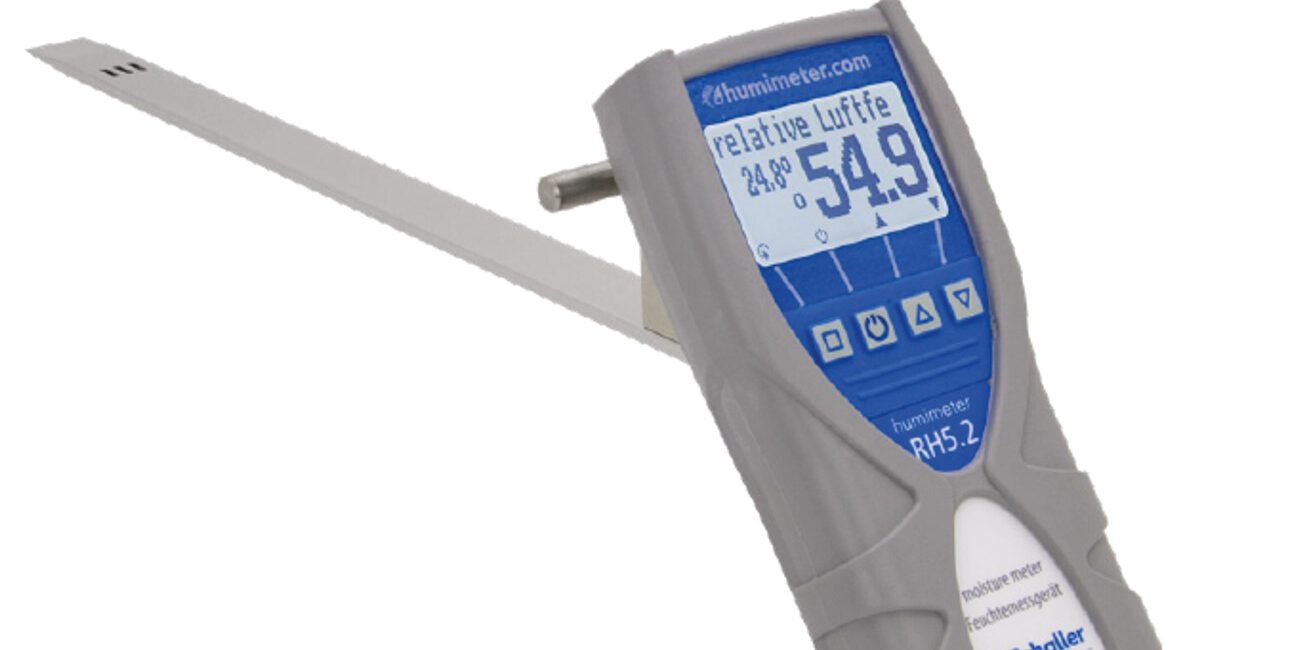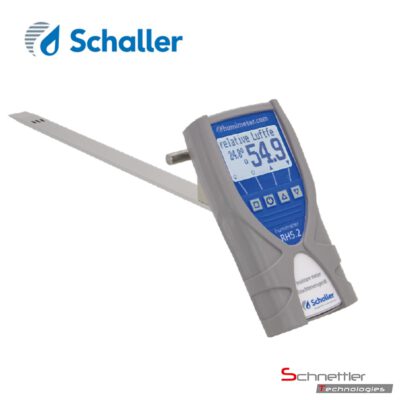 Humimeter RH5.2

Article Number: 14742
Category: Moisture measurement, paper, cardboard, cardboard
Manufacturer: Schaller measurement technology

Usage:
Paper moisture meter for paper stacks with angled blade sensor and pull-out handle
Relative humidity: 0 to 100%, 0.1% RH
Calibration: 10 to 90% +/- 1.5% RH (at 25 °C)
Temperature: -10 to +60 °C, 14 to 140 °F, resolution 0.1 °C
Accuracy: +/- 0.3 °C (at 25 °C)
Dew point: -55 to +60 °C, -67 to 140 °F, resolution 0.1 °C
Memory function: Hold function, manual memory for measured values, auto data logger for 10,000 values ​​with a description of the measurement location
Dimensions: case 429 x 136 x 80 mm
Sword length: 295 mm
Weight: 330 g (with batteries)
Power supply: 4 alkaline AA batteries 1.5 V
Menu languages ​​German, English, French, Italian, Spanish, Russian,
Portuguese, Czech, Polish and International
You have any questions towards this product?
Then call us, write us an email or you can use our callback-Service-formular at the footer of the page. We are looking forward to hear from you and we will give a good consultation.