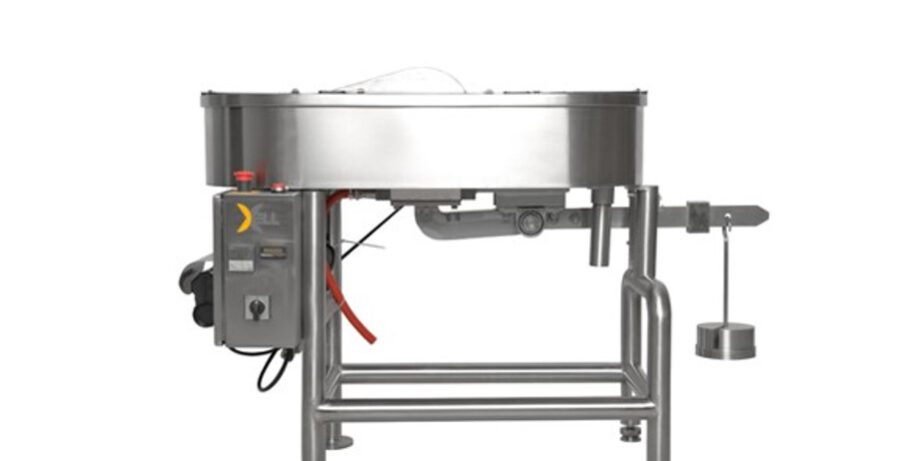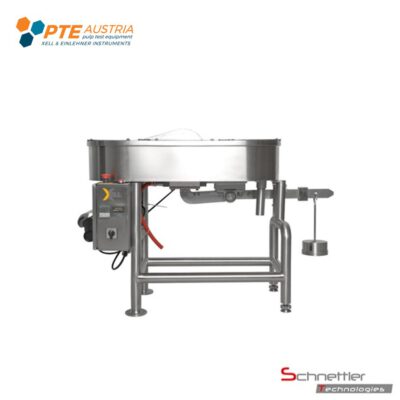 Laboratory Beater »Valley«
Manufacturer: PTE-Pulp Test Equipment GmbH
(formerly manufactured and sold by Xell GmbH)
Overview
For beating of pulp according to standardized conditions.
Device Description
The laboratory beater is mounted upon a stainless steel construction. The device itself is entirely made of stainless steel as well. The container is capable of holding a volume of 23 liters, therefore 360 g of pulp can be beaten within one process. The rolls including the blade are 152 mm wide and have a diameter of 190 – 194 mm. The bed knife consists of seven 3.2 mm thick stainless steel blades. The knifes and bed of the beater are encased by a tank cover in order to ensure safe handling of the device.
Test Description
360 g of pulp in a suspension is put into the beater. Now the suspension needs to be topped up with water until the whole mixture reaches a volume of 23 liters. Three minutes after starting the device a sample has to be taken. After that, a weight of 5.5 kg has to be fixed to the lever in order to start the actual beating process. Samples can be taken at regular intervals and the pulp can be used to be tested for example on freeness or to form test sheets.
Specifications
– Highest quality and manufacturing
– Entire construction made of stainless steel
– Premium knifes and knife holder made of non-corrosive materials
– Adjustable beating pressure
– 23 liters capacity
– Performance according to international standards
Shipment
– Laboratory Beater »Valley«
– Lever weights
– User manual
You have any questions towards this product?
Then call us, write us an email or you can use our callback-Service-formular at the footer of the page. We are looking forward to hear from you and we will give a good consultation.