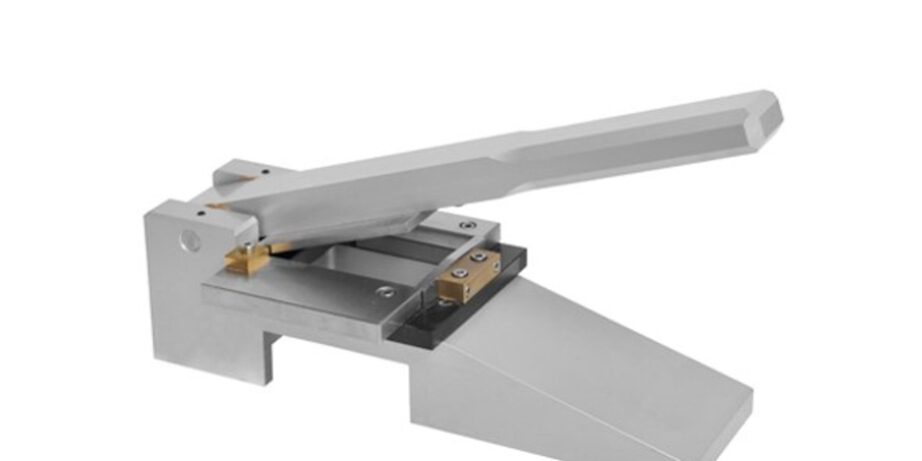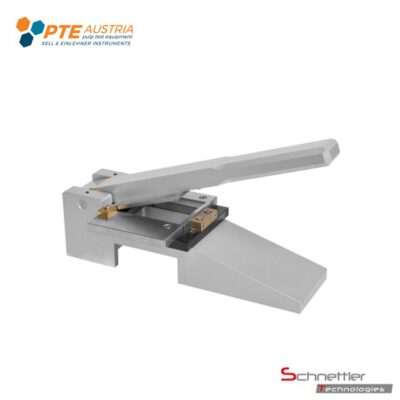 Manual Sample Punch
Manufacturer: PTE-Pulp Test Equipment GmbH
(formerly manufactured and sold by Xell GmbH)
Overview
For the preparation of samples for Elmendorf or Bending tests.
Device Description
Sturdy punch fully made from metal with hand lever for easy operation. The punch and die cutting unit consists of an upper and lower blade and guarantees accurate samples. The sample material is placed below the upper blade and punched manually through the lower knives.
Shipment
– Hand Sample Punch
You have any questions towards this product?
Then call us, write us an email or you can use our callback-Service-formular at the footer of the page. We are looking forward to hear from you and we will give a good consultation.