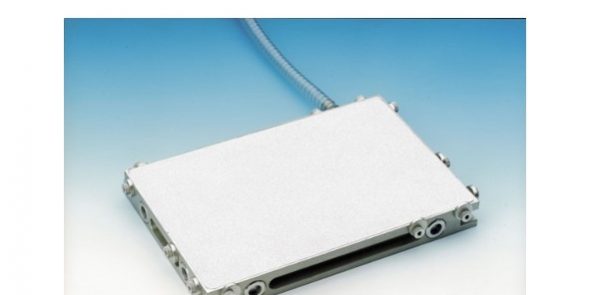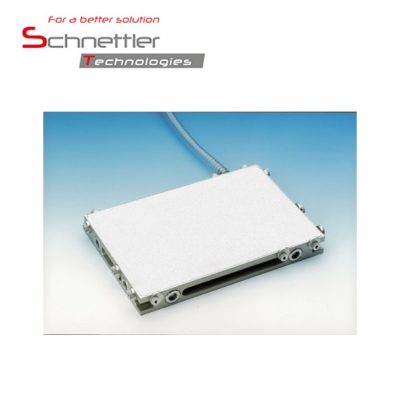 Module Metapor vacuum plate
Kategorie: Vakuumplatten
Variants: 38 x 200 x 300 mm, 38 x 300 x 400 mm, 38 x 400 x 600 mm
Application:
METAPOR© is a unique, porous aluminum composite material for vacuum and compressed air, which is available as a sheet material for mold and tool making as well as air bearing and clamping systems. METAPOR © vacuum clamping systems are characterized by full-surface suction without drill holes. Films can be stretched absolutely flat. The pressure drop in the structure makes the usual covering of free surfaces obsolete. METAPOR © is excellently suited for fixing foils and electronic parts as well as soft gripper.
The vacuum plates are available in sizes 38 x 200 x 300 mm, 38 x 300 x 400 mm, 38 x 400 x 600 mm.
Module Metapor vacuum plate
Depending on the application, the chipboard surfaces consist of air-permeable sintered bronze, ceramic or porous aluminum. The special properties of METAPOR open up a variety of applications and novel problem solutions.
Applications:
Preferably for the following workpieces:
Thin-walled (e.g., papers, foils, sinkers, metal strips)
fine (e.g., optics)
Soft (e.g., rubber)
Or for:
Measurement and test methods in the micro or nanometer range, in precision machining and in the
Silicon wafer production
Special advantages
No deformation of the workpieces, as there are no grooves or holes
Milling possible when using a Friction Booster
Different grades are available for METAPOR sheets (eg Cleanroom class 10)
You have any questions towards this product?
Then call us, write us an email or you can use our callback-Service-formular at the footer of the page. We are looking forward to hear from you and we will give a good consultation.