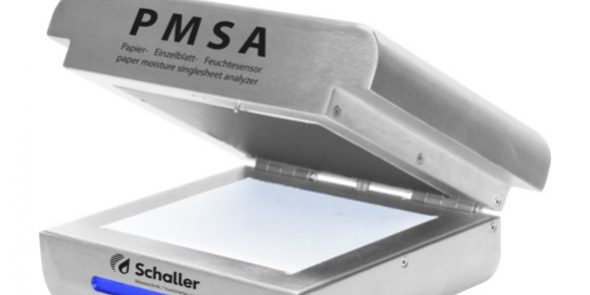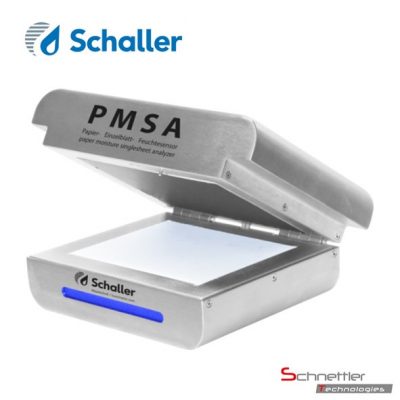 PMSA At-Line Moisture Analyser
Manufacturer: Schaller Messtechnik
Terrain:
At-Line moisture analyzer in conjunction with PC software for water content determination of individual paper sheets.
The PMSA paper single-sheet moisture analyzer is a laboratory measuring instrument for determining the absolute water content of individual paper sheets. Compared to the traditional Darr method, the water content can be determined within a few seconds with the PMSA paper moisture analyzer. The PMSA can be used to analyze samples directly from the paper machine or to check incoming and outgoing paper sheets.
Measurement results within seconds
Non-destructive measuring method
Easy to use
For all paper types
Long-term stable sensor technology
Infrared temperature measurement (temperature compensation)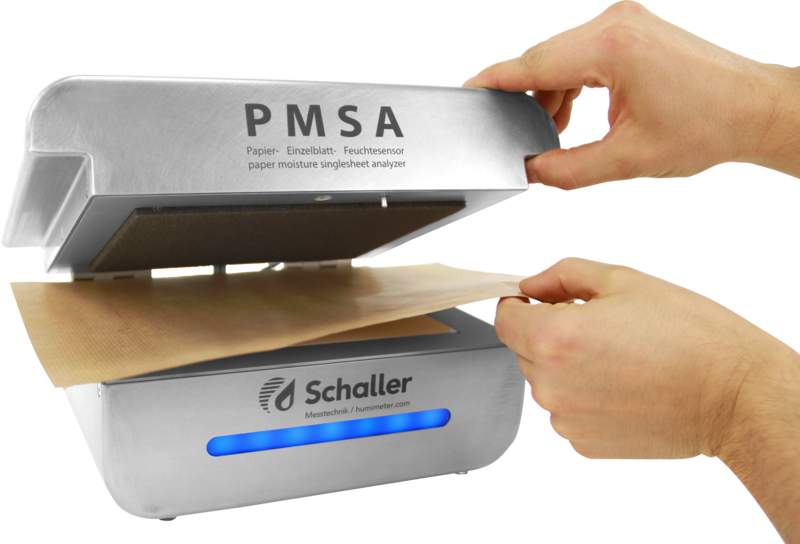 Humidity measuring range: 1 to 20% absolute paper moisture
Resolution: 0.01% water content
Grammage range: 30 to 800 g / m²
Maximum paper thickness 0.8 mm (larger range on request)
Automatic temperature compensation
Paper size: at least 180 x 180 mm
Temperature range: 0 to +50 °
Degree of protection: IP30
Dimensions: 274 x 202 x 128 mm
PC software in German and English
Power supply and connection to PC: 5 VDC (USB-B mini socket)
Scope of delivery: PMSA humidity sensor incl. PMSA software on USB stick and USB cable
PC not included
Optional: basis weight scale for paper
You have any questions towards this product?
Then call us, write us an email or you can use our callback-Service-formular at the footer of the page. We are looking forward to hear from you and we will give a good consultation.