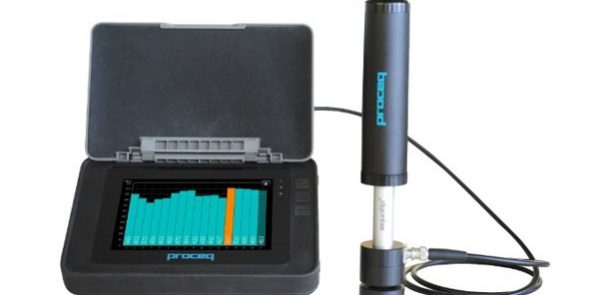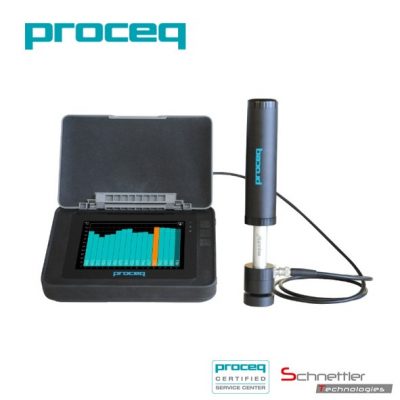 Proceq Equotip 550 Leeb U
Category: Roll Hardness Testers, Paper, Cardboard, Pasteboard
Manufacturer: Proceq

Usage:
The Equotip 550 Leeb U enables the user to quickly and precisely diagnose roll imperfections, hardness inconsistencies and uneven
winding, thereby preventing problems for printing and converting operations.
Portable and lightweight, the Equotip 550 Leeb U is perfect
for roll hardness testing in the warehouse or on the production floor,
providing an immediate visual assessment of the hardness profile.
The new Equotip 550 Leeb U is compatible with the existing
Parotester impact devices. The measurement is identical while the
endurance of the cable has been significantly improved.
You have any questions towards this product?
Then call us, write us an email or you can use our callback-Service-formular at the footer of the page. We are looking forward to hear from you and we will give a good consultation.