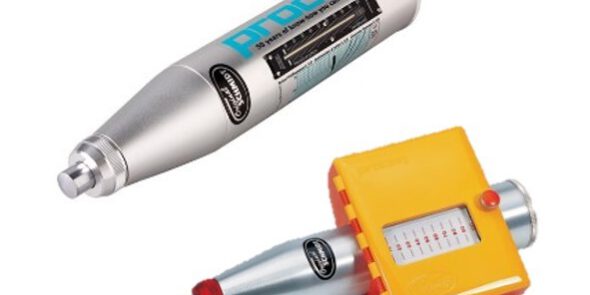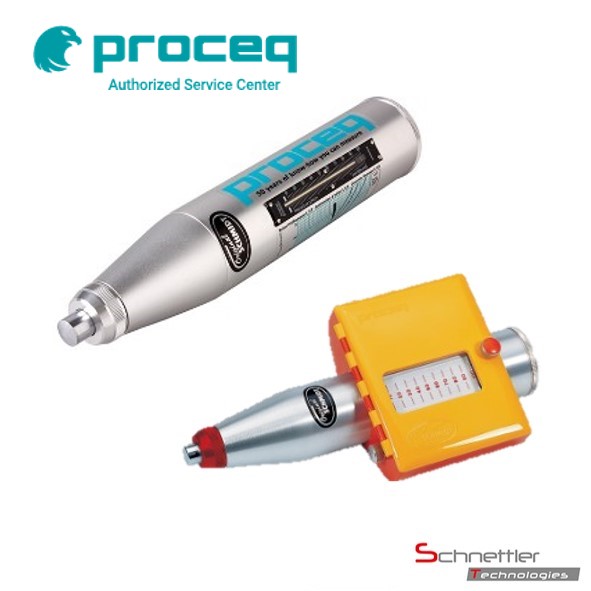 Proceq Schmidt Hammer L/LR
Manufacturer: Proceq
Overview:
The classic Original Schmidt hammer that became the basis of every major rebound hammer testing standard worldwide.
Various models with different impact energies to cover a wide range of applications
Proven durability and quality compared with low cost copies
Established Proceq Swiss Made accuracy and reliability
The original Schmidt Hammer
Concrete test hammers are the most commonly used measuring device for quick, non-destructive testing of the condition of concrete structures. The concrete test hammer was developed by Ernst O. Schmidt and launched by Proceq in the early 1950s. Since then, Proceq has continued to develop the Schmidt family products. The classic original Schmidt hammer is the basis for every important test standard for rebound hammers worldwide. This includes types NR and LR, which record rebound values ​​directly on paper.
Each product of the Schmidthammer rebound hammer family was designed for a different purpose and taking into account the specific customer needs.
The following applies to the type N / L: The measure by which all rebound hammers are measured and the basis of all international standards for rebound hammers. Available with different impact energy to allow the testing of a variety of materials and structures.
SchmidtHammer LR:
The popular version, where the rebound values ​​are recorded as a bar chart on registration paper. Simplifies the calculation of the rebound value and the examination of the homogeneity of the examined object. A roll of paper holds up to 4,000 test hits.
Schmidt concrete test hammers can be used to inspect concrete structures such as bridges, buildings, retaining and dam walls and many other objects. They are also ideal for tests in tunnels (e.g. to determine the formwork strength, i.e. the concrete compressive strength to be achieved before the formwork is removed.
You have any questions towards this product?
Then call us, write us an email or you can use our callback-Service-formular at the footer of the page. We are looking forward to hear from you and we will give a good consultation.