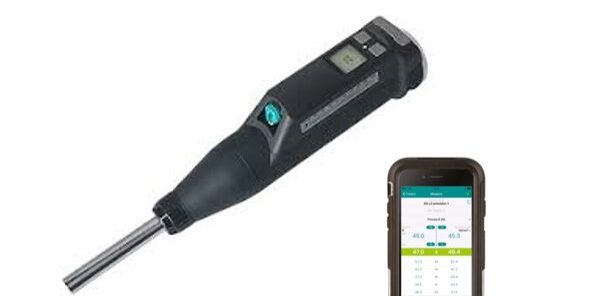 Proceq Schmidt Live L / Print L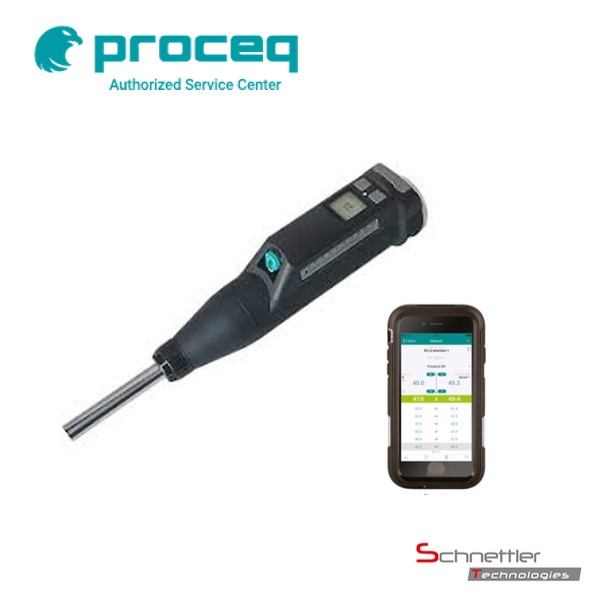 Proceq Schmidt Live L / Print L
Kategorie: Roll Hardness / Winding Hardness Measuring, Paper, Carton, Foil
Manufacturer: Proceq
Variants: Schmidt Live L and Schmidt Live Print L

Usage:
Proceq has transformed Original Schmidt, its industry benchmark rebound hammer, into a cloud-connected instrument with unmatched performance and ease-of-use. Original Schmidt Live is unrivalled for testing, reporting and analysis of concrete strength and uniformity.
This product is available in different variants: Schmidt Live L and Schmidt Live Print L (Bluetooth Printer included).
Original Schmidt Live is a versatile tool that works as a:
Digital hammer with digital reporting and data sharing (via a free, comprehensive Apple iOS app)
Digital print console by wirelessly connecting to a Bluetooth printer and directly printing out test results
Stand-alone digital hammer (using the digital display without the app and downloading the data to the app later, if required)
Stand-alone analog hammer (using it like an Original Schmidt with the mechanical display, even without a battery)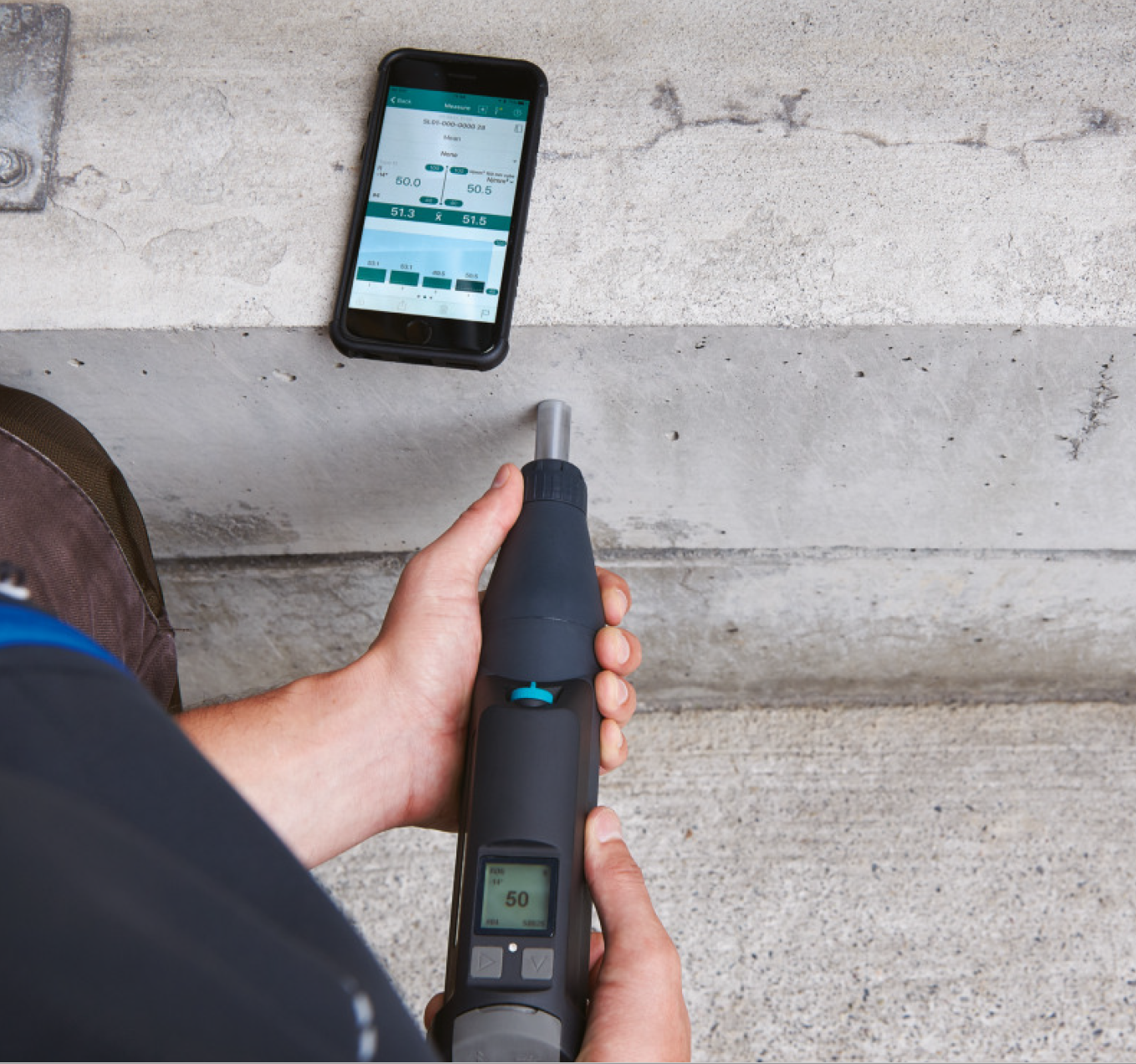 Applications
Original Schmidt Live has multiple applications and is a favorite of the concrete and paper industries and in geology work.
Concrete: strength estimations, formwork removal and to complement core testing.
Paper: roll profiling in mills and converter plants.
Geology: strength testing, ageing, weathering (field and lab).
Save time and reduce human error
Prepare, test and share results up to 80 percent quicker with the Original Schmidt Live than with traditional hammers. That's an incredible time saving!
Spend no time on manual data entry or validating and calculating results. The Original Schmidt Live and its iOS app do it for you instantly as you test. Original Schmidt Live is highly intuitive. It automatically detects and corrects for impact angle and displays the series on its screen as you work. Since series are recorded and evaluated automatically, operator influence is eliminated and time spent on manual review is saved.
Prevent read-out, transcription, and human error, and avoid losing hand-written measurements, as all data is stored instantly on a safe and secure cloud. Send the report directly from the app to your customers and have your colleagues view it instantly on the web reporting tool.
Free up your staff to be more productive and get more satisfaction from a once-laborious task; and get your testing done quickly, automatically, and free of human error.
The app's advantages
Allows you to test in accordance with standards.
All data is automatically recorded from the app to a web-based reporting tool.
Manual data entry not required.
Export reports in PDF or CSV.
A Logbook feature summarises all activity, records GPS locations and lets you add notes, images and audio comments.
Hammer verification management tools help you keep your hammer calibrated.
Impact results can be heard live in audio on Apple iOS devices via text-to-speech.
Select units, form factor and correlation curves.
Create your own custom curve as required by standards.
Automatic data backup.
Tough and resilient
Original Schmidt Live is a practical tool in a light and strong fiber-reinforced shell. All mechanical components are Original Schmidt components to ensure compatibility with standards and give proven durability in tough conditions.
Standards
USA: ASTM C805, ACI 228.1R
Europe: EN12504-2, EN13791
China: JGJ-T23
Japan: JCSE-G504, JIS A1155
Russia: GOST 22690-2015
You have any questions towards this product?
Then call us, write us an email or you can use our callback-Service-formular at the footer of the page. We are looking forward to hear from you and we will give a good consultation.