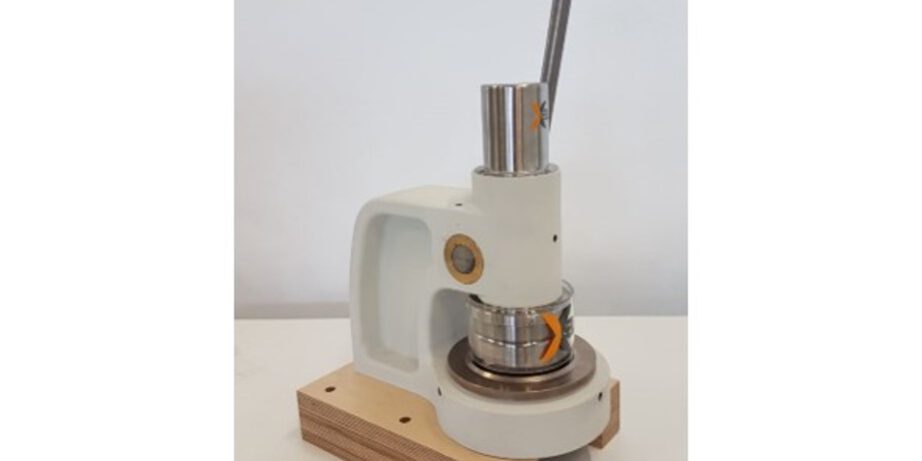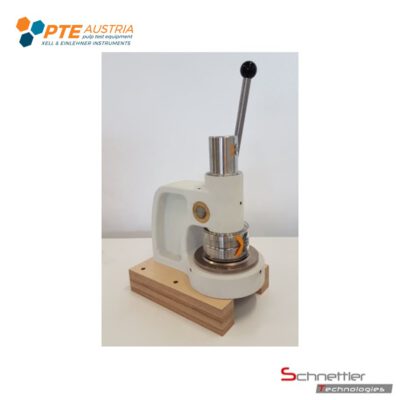 Round Sample Punch
Manufacturer: PTE-Pulp Test Equipment GmbH
(formerly manufactured and sold by Xell GmbH)
Overview
For manual cutting of round samples of 100 cm².
Description
A highly precise punch with a frame made of high class aluminum. The high precision knife made of stainless tool steel allows the cutting of low grammage materials like e.g. Tissue or cigarette paper as well as craft liner with higher grammage. The knife has a cutting gap of only 5 μm which gives a very precise cutting edge. The clamping device prevents the paper from sagging and ensures no injuries accrue. The special developed guide is maintenance and oil free.
Models
Code
Reference to
according to standard
Sample size
P.109.100
Grammage determination
ISO 536, Tappi T410
100 cm²
Other customized sample sizes are available. Please ask us.
You have any questions towards this product?
Then call us, write us an email or you can use our callback-Service-formular at the footer of the page. We are looking forward to hear from you and we will give a good consultation.