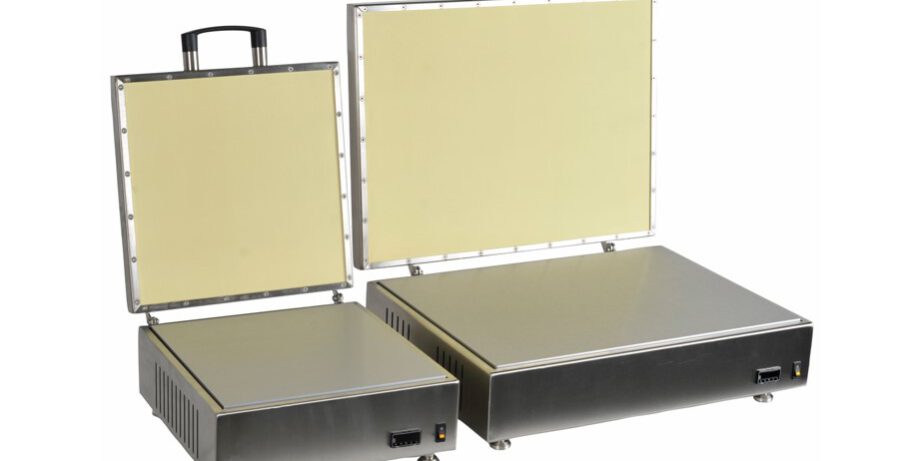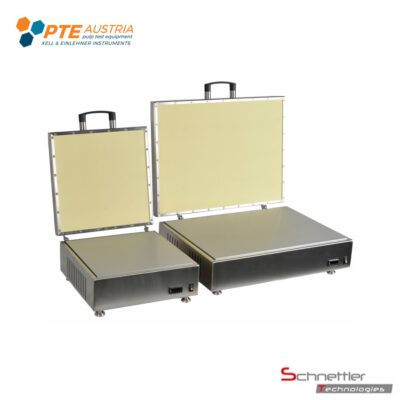 Speed Dryer
Manufacturer: PTE-Pulp Test Equipment GmbH
(formerly manufactured and sold by Xell GmbH)
Overview: Heating plate with equal heat distribution.
Device Description
The Xell Speed Dryer is a sturdy device with a stainless steel housing that is surrounding the Aluminum Heating plate. The housing prevents from touching the heating plate from any side. The light weight cover is stringed with a special fabric that hold the sheets down to the drying plate and prevents them from warping. The maximum temperature is 180°C. There are three different sizes available. The largest plate can hold up to 4 standard Tappi hand sheets at once.
Specifications
Highest quality standards
Special heating plate with equal heat distribution
Lightweight drying cover
On-off switch in the front-panel
Temperature adjustable (up to 180 +- 1 °C max. deviation)
Regulator with digital display
Special air permeable fabric for perfect steam evaporation
Dryer temperature adjustable up to 180 °C
Spare cloth easy to change   Available plate sizes
350 x 350 mm – 580 x 430 mm – 900 x 400 mm
Shipment
Speed Dryer
Spare cloth
Connection cable
Operating manual
You have any questions towards this product?
Then call us, write us an email or you can use our callback-Service-formular at the footer of the page. We are looking forward to hear from you and we will give a good consultation.