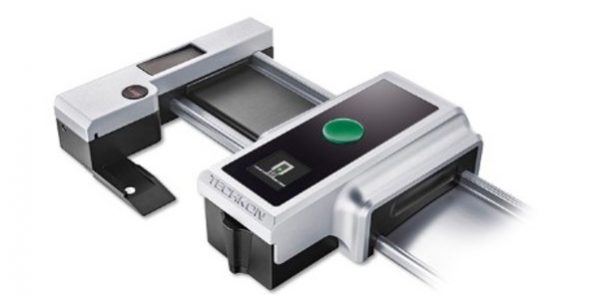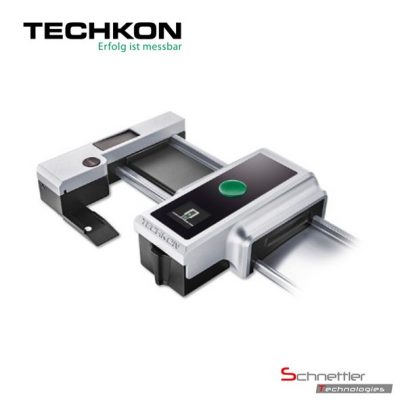 SpectroDrive
Manufacturer: Techkon GmbH

The new generation of the proven Scan-Measurement System TECHKON SpectroDrive combines decisive advantages:
Precise measurements thanks to an ISO-compliant measuring head, technical reliability and high measurement speed. It can be fully integrated into the printing process. The result: a productivity and quality boost for your printing press.
The system consists of two components: The motorized measurement device scans the complete color bar on a printed sheet within seconds and simultaneously sends the spectral measurement data wirelessly to the PC. Here all relevant information for controlling the printing press is clearly displayed by the TECHKON ExPresso 4 software.
Increase profitability
Due to the trend of smaller print jobs and shorter press runs the time from starting a press to getting it "in color" and running with consistent quality is cost critical.
SpectroDrive reduces
this "non-productive" and therefore expensive set-up time dramatically. You will increase profitability thanks to substantially reducing paper and ink waste and getting more precious time
out of your printing press. The system makes your printing jobs predictable and calculable. In addition, the complaint rate will go down significantly and your customers will appreciate the sensible gain and reliability of the print quality. ISO-compliant printing becomes easier than ever before. The high rate of return of investment is amazing. The relative low – and only one time – investment will show in recurring profits almost immediately. Also older printing presses get a productivity boost thanks to SpectroDrive.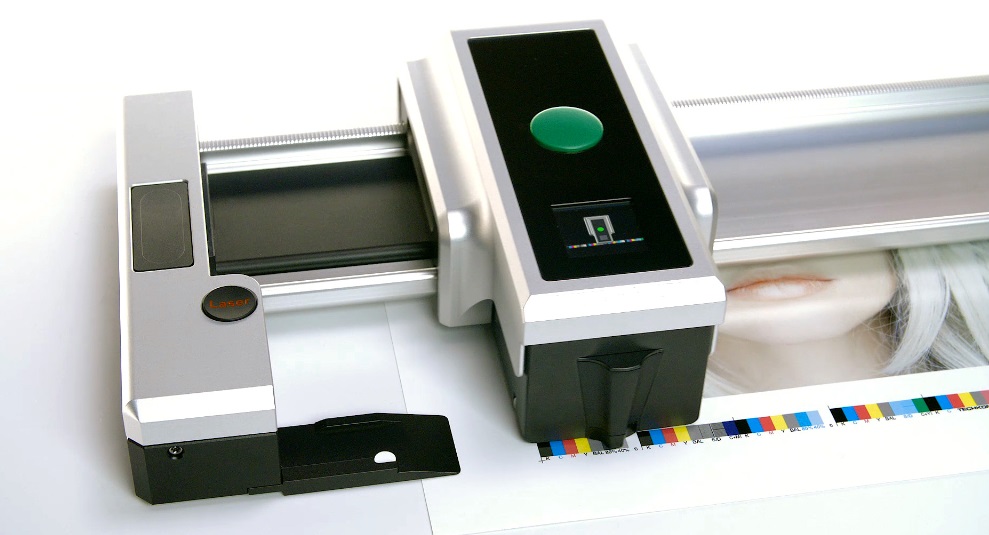 Ease of use and high speed measurement
Setting up a printing press can be compared with starting a jet plane. It is a time-critical process, where the press operator – like a pilot – must observe and perform a multitude of important tasks at the same time. Hence, during the development of SpectroDrive great care was taken in delivering a system that is easy to use and fast, to make working with SpectroDrive even more intuitive and convenient.
For example, a laser beam can be activated to support the exact positioning of the print control strip. Furthermore the measurement device has only one button to start the measurement
process. Installation is simple as well. After a few minutes the system is operable and ready to take measurements. Due to its aluminum unibody case the new SpectroDrive is particularly
robust and reliable. Of course SpectroDrive is able to handle TECHKON SpectroDrive – Scan-Measurement System quality on the fast track variable scan lengths and fits to any printing press format. The battery charging is inductive, fast and sustainable.
You have any questions towards this product?
Then call us, write us an email or you can use our callback-Service-formular at the footer of the page. We are looking forward to hear from you and we will give a good consultation.