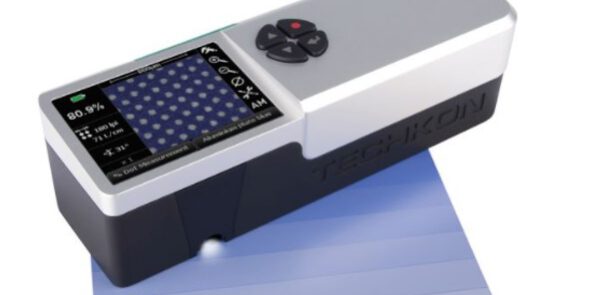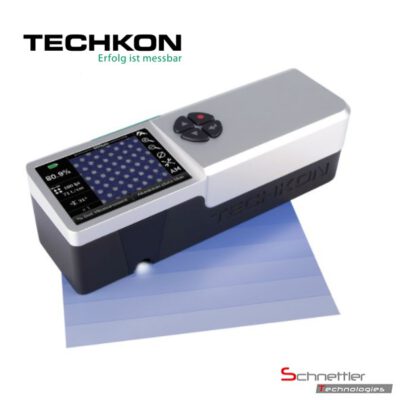 TECHKON SpectroPlate
Category: Pressure Measurement, Paper
Manufacturer: TECHKON

Usage:
The measurement of the right dot transfer on offset printing plates is a key segment of comprehensive process control in the printing industry. At the present, plate measurement technology based on microscopic image capture and processing is the established norm. TECHKON SpectroPlate unifies all advantages of this modern measurement technology in a compact, hand-held instrument.
The supplied Windows software connects the device to a PC. Measured values and transfer curves are displayed and stored. All measurement data can be used directly for linearizing a RIP powered plate processor. An exceptional feature is the enlarged view of the microscopic images.
The maintenance free measurement device is shipped with extensive accessories. SpectroPlate is available in two different types of performance packages: The entry-level model Start is for dot percentage measurements on all popular types of printing plates,film and CMYK print. The Expert-version additionally features the recording of complete transfer curves and the possibility to analyze geometric objects within the device. The Start-version can easily be upgraded to the Expert-model by a post-purchase upload from the PC.
All devices are factory-calibrated to the official reference fogra Measuring Bar FMB resulting in high long-term absolute accuracy and an excellent inter-instrument agreement. Additionally, time-consuming calibration procedures prior to measurements are obsolete.
You have any questions towards this product?
Then call us, write us an email or you can use our callback-Service-formular at the footer of the page. We are looking forward to hear from you and we will give a good consultation.